FuturesHub Switzerland
Information enablement is driving exponential change in virtually any industry – join our community to learn, discuss and act about the changes, how to cope with change, and how to thrive on change. What we do:
Observing and educating about technologically driven change
Discussing technological change's effects on society, ethical and legal aspects, and how society can best cope
Implementing information enabled, exponential technology to solve our challenges
---
About the FuturesHub:
Expert lectures and panel discussions
Join our public technology discovery workshops, think tank roundtables, topical expert lectures and panel discussion evenings. Discuss emerging technologies, disruptive business,  the effects of technology on society, ethics for the 21st century, and tackling humanity's challenges using technology and knowledge.  Read more…
Exponential Organizations and Industry 4.0
For organization leaders: You need to act now! Get updated on the current cutting edge of technology, and what it is going to do to your business. Learn what you need to do to to stay competitive. Contact us to schedule custom discovery, ideation and strategy planning workshops. Read more…
Tinkerers, hackers and entrepreneurs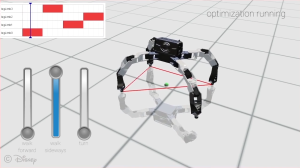 With current and future technology, the sky isn't the limit anymore. Join the exponential revolution. The FuturesHub is partnering with the Impact Hub Zurich to set up support for hardware startups and tinkering at the Impact Hub Zurich Colab, Sihlquai 131 Zurich. Read more…
Technology discovery workshops
Try it out: Learn to play and develop products using disruptive technology.
Make, experiment, learn. Discover how it works, have fun, and apply the knowledge in practice. Use technology to invent, build and tinker. Read more…
Classroom workshops
Schools and educational institutions: Classroom workshops introducing scientific concepts, explaining backgrounds and discussing future technologies, all aligned with topics of the Swiss school curriculum. Read more…
---
Blog articles
Older Entries »